BECOME A MEMBER
Yuma's military industry is the second largest economic driver in Yuma County; combined they bring over $1 Billion to this region annually. Yuma Proving Ground (YPG) and Marine Corps Air Station Yuma (MCAS) are two of the busiest military assets within the Department of Defense. YPG and MCAS Yuma manage the Barry M. Goldwater Range, Kofa Firing Range and the Chocolate Mountain Bombing Range. These critical assets do not exist anywhere else in the world. Protecting these assets and the Mission of YPG and MCAS is the top priority for the Yuma 50.
If Yuma County were to lose a portion of this activity the ripple effect would be catastrophic. During sequestration and the temporary Government shutdown, Yuma's economy was brought to a standstill. Protecting these two Military assets from encroachment, Base Realignment and Closures (BRAC) and the ongoing threat of Government budget reductions and sequestration, will be the priority of the Yuma 50 members. By becoming a Yuma 50 member you are protecting your business and livelihood by sustaining the $1 Billion in revenues both bases generate.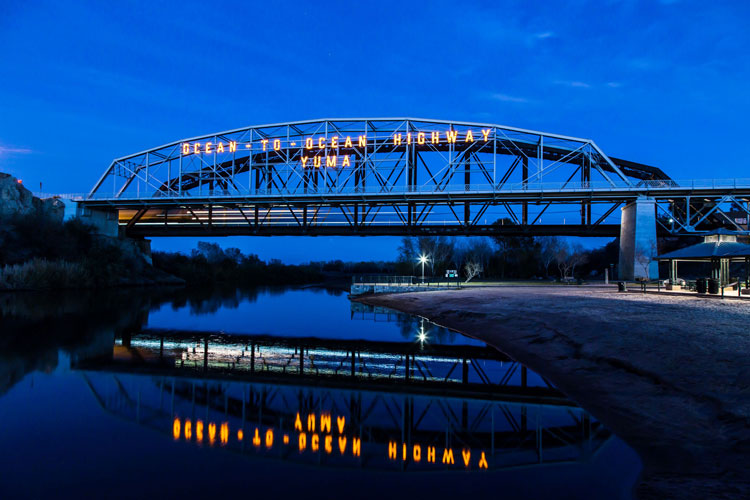 MEMBERSHIP REGISTRATION
Please choose a membership level below. Upon clicking the Submit button you will be taken to a secure Paypal payment page to make your payment and complete your registration. An option to pay by credit/debit card is provided. Thank you for supporting Yuma 50.